Description
Edit
To honor Ninja Girl Mai's memory, Mina Kim has defeated Morrigan in battle. Or so Mina thought…
Unfortunately, it'll take a little bit more to keep the Spider Queen down for the count. In the blink of an eye, Morrigan lands a crippling counter attack on Mina which leaves her helpless. Just as Morrigan stands poised to inflict a fatal blow on Mina, an acquaintance from episode 4 makes a startling return!
Britain's own "Ladybird" Angela Rose (or "Ladybug" if you'e American) steps in to challenge Morrigan to a one on one fight. Who will be the bigger woman on this fateful night?
It's BIKERS vs NINJAS!
Meanwhile, Ayane Shiun (Chubby Mermaid) and Mouse bump into Bobby Sykes in most unexpected ways...
Songs Used
Edit
Astronaut
Dork
Moron (Flying High Remix)
Boss Music
Ladybug
Moron (credits theme)
Tanja's Song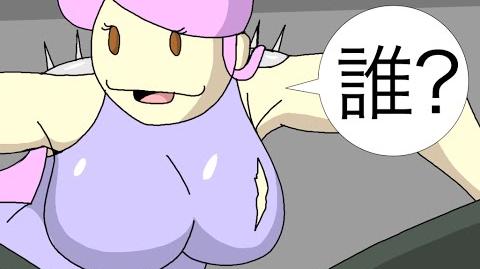 Ad blocker interference detected!
Wikia is a free-to-use site that makes money from advertising. We have a modified experience for viewers using ad blockers

Wikia is not accessible if you've made further modifications. Remove the custom ad blocker rule(s) and the page will load as expected.